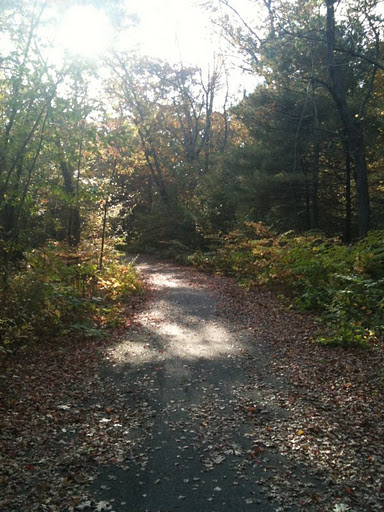 I do!
The beauty around me, that is!
I go to Harold Parker state forest all! The! Time! And for me it's my home base walk and I forget to pay attention to it (as a matter of fact I am blogging this while walking one of pupsters favorite trails). When I want a "nice walk" I'll drive somewhere else - often a half hour or more away. Well today I didn't have time for that and I figured we'd settle for "our home base" and on the drive it occurred to me how lucky I am to have these trails and these changing leaves to ignore!
And wouldn't you know it as I got here a bus load of cross country runners were getting ready for a "pretty" run and 3 or 4 minutes in I came across leaf peepers (complete with binoculars) to enjoy the foliage and it really hit home... I am so lucky to have this!
+++what are you blessed by that forget to notice?+++